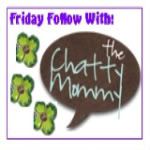 Ok, So I don't usually link up and follow but I just love
THE CHATTY MOMMY
so much I just had to ;)
Today is my Hannah's 12th birthday!!! I can't believe how big she is. What a wonderful lovely young lady she is becoming.
Her favorite color is pink
She is a natural nurturer
She too loves her little red house
She has a sense of style like her Momma =) (actually better)
She beat up a boy once. =)
She is an expert sharp shooter... with the bb gun. But Im sure once we upgrade her to a real one she will excel
She is one tough cookie underneath that sweet smile...
She makes me proud every single day of my life
Now pray for me!!! Im having tweens/Teens sleep over tonight with lots of pizza and wings....